Hey everyone,
It's Thinspo Saturday! I've been really excited for this week's thinspo, I actually already had it planned like a week ago. That's how excited I am. Today's thinspo is the YouTube comedian Jenna Marbles.
Jenna Mourey (Jenna Marbles) is a popular YouTuber who loves to make funny vidoes. She's very popular in the social media world. Jenna makes some of the most funniest videos on the web. She's also worked for other companies and was a dancer. She's even walked on the red carpet. I love her vidoes and her funny personality. Not to mention she has the two most adorable dogs on the web.
I found different stats for Jenna when I was conducting my research. Jenna is 5'5 ft. tall, this was what all my sources stated. Her weight was estimated anywhere from 122-135 pounds. We must consider her weight gain after leaving her vegan diet. She gained around a good 15-20 pounds. She use to be a lot slimmer. I think  beforehand, she use to be around 115-120 pounds. Now, I think she weighs more like 135-140 pounds.
Note: This thinspo is when she was thinner. Also, I can mark her for a more mature audience condering these are rather 'sexy' pictures. You've been warned!!!!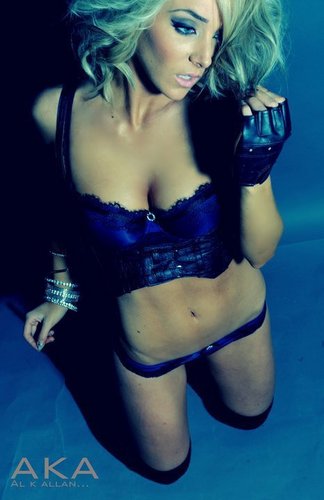 Diet: Jenna made a specific video talking about her diet. This was a while ago. In the video, she talked about how she kept a vegan diet 6 days out of the week. She said that her vegan diet gave her energy and kept her thin without really trying. She talked about the foods she eats every day. For breakfast, Jenna makes a smoothie. Her usual smoothie consists of frozen berries, a banana, flaxseed oil, greens, and juice. Sometimes she'd had toast with peanut butter or a different fruit smoothie. Her lunch was almost always a salad. She'd have lettuce with some mixed nuts/trail mix or beans for protein. Sometimes, she'd eat homemade vegan soup. Her dinner was the most complicated, she said. She doesn't feel like cooking. She usually steams frozen veggies, makes some brown rice, and sprinkles some sesame seeds for protein. She also likes to make microwaveable vegan dinners or she'll eat another salad. Jenna doesn't limit snacks, so she likes fruit or some nuts as snacks. She also drinks a lot of green tea. Basically, she avoids animal products, tofu, and eats natural foods that you can grow in your backyard. She only gives herself one cheat day.
Exercise: In the same video, Jenna talks about her exercise routine. Jenna said that she has a gym membership and she likes to go there super early in the morning. She likes to do HIIT (high intensity interval training) on the elliptical. Other than that, she does home workouts on demand and does 'old-school stuff' like situps, pushups, lunges, etc. She also go-go dances for an hour which is an 'intense cardio workout' for her.
My final thoughts: She was being completely honest. Jenna is an honest girl. Her vegan diet sounds more restricive (not ana) than a normal healthy diet which explained her thin body. She also go-go dances so her vegan diet gives her the energy to dance. I know she received some criticism after this video was made. Some said that her diet sounded 'too extreme' and she could be ana. I don't see this. Yes, her diet is more restrictive than a normal healthy diet, but then again, look at her career. She was very busy dancing, working out, and burning calories. She was a go-go dancer so she had to look 'sexy.' Also, she's most certainly not ana. She just followed this diet for her career. Also, Jenna has a healthy relationship with food. She talked about the health benefits of her vegan diet, not the calories. Now, she stopped her vegan diet and gained weight. She still received criticism. People are never happy. She doesn't dance this often or at all anymore, so she's a lot more relaxed on her diet.
There is no doubt that she gained a lot more weight. She's still so funny and beautiful!